MaE_82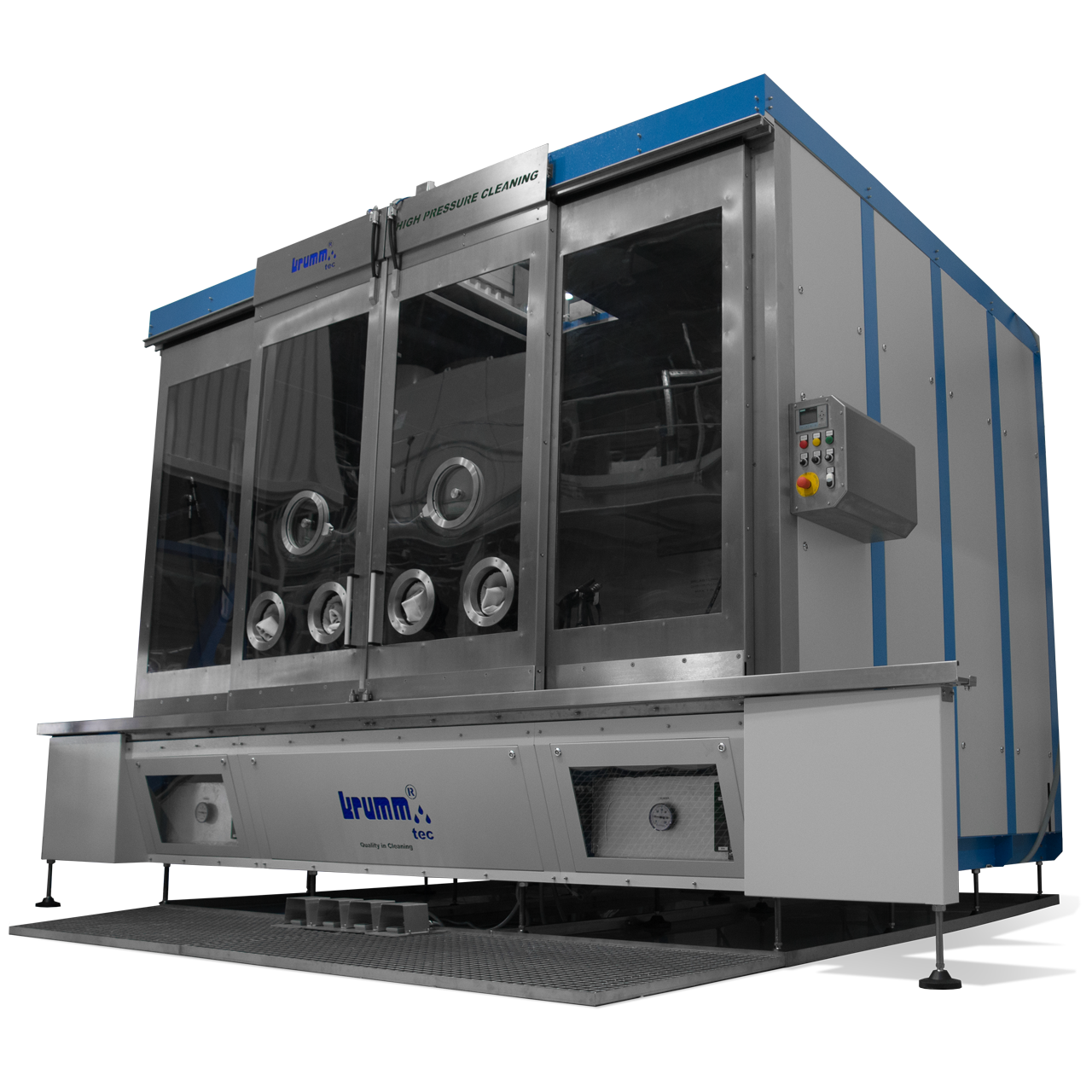 Large capacity cleaning unit made of stainless steel for aqueous solutions, if needed with air filter system and heating. Mobile arrangeable, fixed splashback and doors opening top top, splash and pressure proofed interior lighting and variable height with adjustable feet – economic, fast and professional cleaning.
Fully automatic cleaning mechanism, adjustable
Pneumatic door mechanism with viewing window made of safety glass
Electrical securtiy of operation, by shifting the spray mechanism
High pressure plant with 30 bar, incl.
Exhaust air filter system: 4000m/h with condenser
---
EX-protected
Workpiece material

Electronic components


Metal


Plastics

Sizes

Larger sizes than 1300 x 1100 mm

Cleaning

Methods

Solutions for high pressure cleaning


Solutions for Blasting dry ice and with granulates


Solutions for Degreasing | Derusting | Passivation


Solution for Extraction and filtration

Specifications

External dimension (WxHxD):
4000 x 2675 x 2850 mm

Feed:
Hand, crane, fork lift / lifting cart
no data yet...