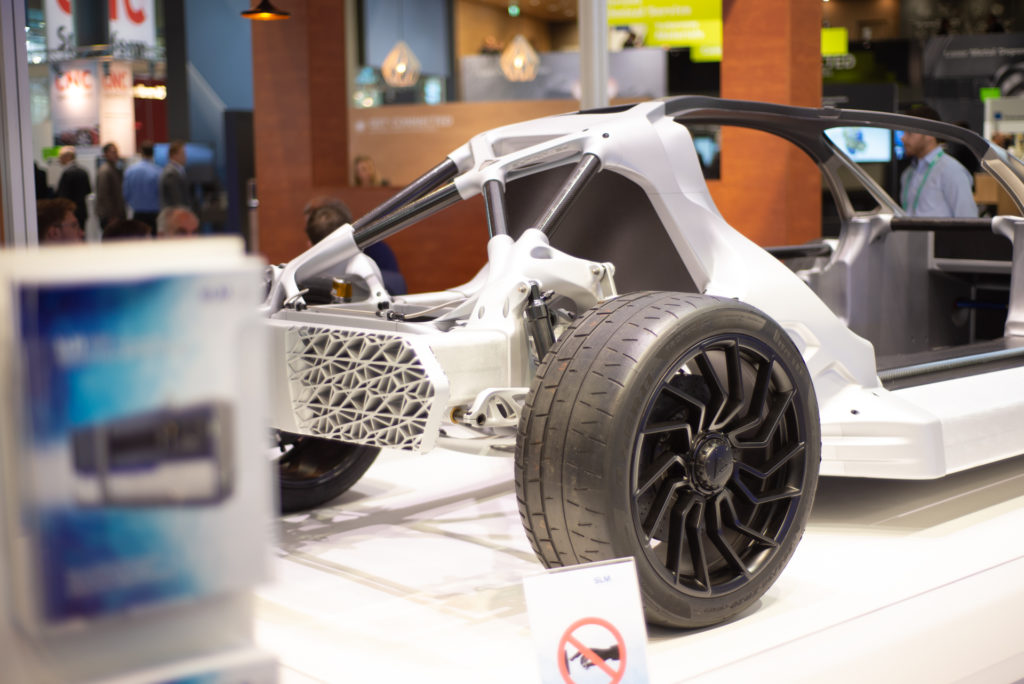 Cleaning systems from krumm-tec in automotive manufacturing: cleaning of 3D prototypes, engine components, and sheet metal and plastic parts.
The quality of an automobile stands and falls with the precision factor. The demands on materials, quality and safety are constantly increasing. This also continuously increases the amount of technical resources required, as well as the demands on employees and quality assurance. The use of 3D printing opens up new approaches and paths for production companies in terms of fast, efficient and cost-effective production options.
Krumm-tec cleaning systems can be used in all areas of production that the vehicle passes through in the course of completion: from the initial concept to the production of vehicle parts for the exterior and interior, we can accompany your processes. Our cleaning systems are suitable for cleaning engine and transmission components, sheet metal parts from the body shop, as well as plastic parts and 3D prototypes for the interior and exterior.