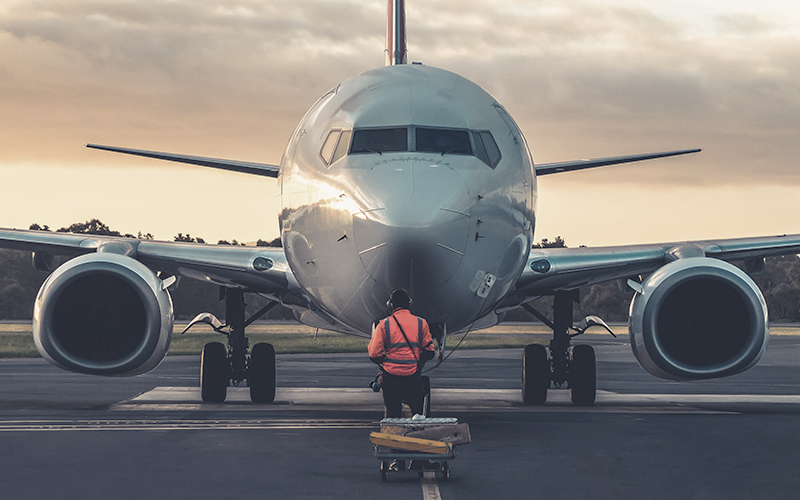 Machines from krumm-tec clean turbines and hydraulic components as well as board equipment, interior fittings and accessories.
Aerospace technology is an important key industry in Germany as a business location. It is a technology driver for future development. The research and development results as well as the technical know-how of this branch of industry are groundbreaking for many other branches of industry.
Aircraft are subject to very special safety regulations and must be in a technically perfect condition at all times. This requires various work steps and compliance with many standards within the scope of aircraft maintenance.
Cleaning systems from Krumm-tec can be used in all production areas of aircraft construction: from the conception to the body shop to the interior of the machines. Our cleaning cabins are also used in maintenance and repair. Typical applications include cleaning systems for engine and turbine parts, hydraulic components, as well as components for cabin interiors and board accessories. Leading aerospace companies have already integrated krumm-tec systems into their production.