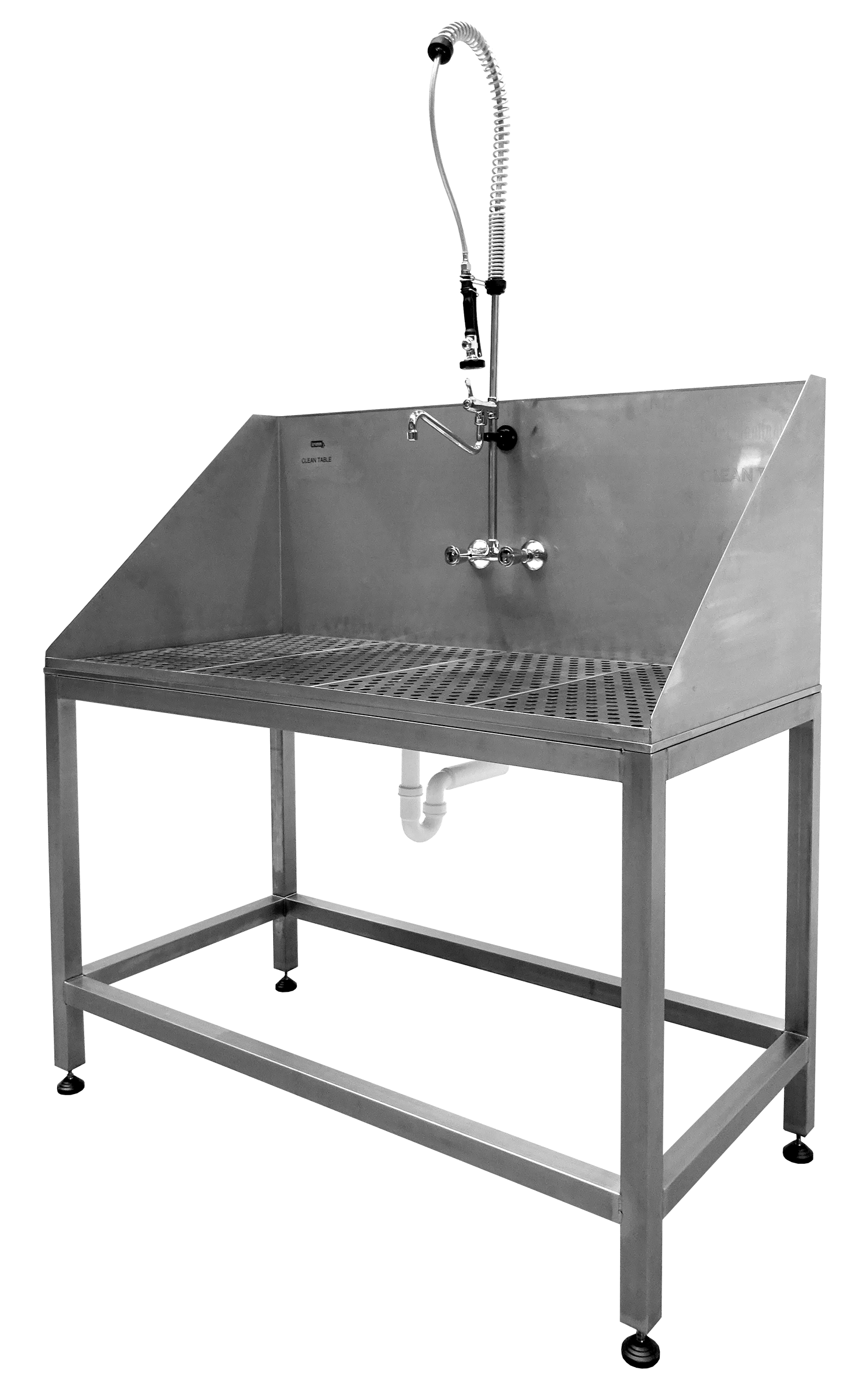 With the CleanTable you get a cleaning table system with storage area for processing and intermediate storage of the parts. You can use the CleanTable as a stand-alone product or take it as an extension of our equipment.
Whether the equipment should be a complete table for the storage/shelf area of your products and the stainless steel baskets, should contain a discharge chute or should rather be used as a pre/post cleaning table with water connection and draining grid – we develop the optimal solution for your CleanTable!
---
Workpiece material

Air filter


Electronic components


FDM (prototyping)


Metal


Metal (prototyping)


Plastics


Polyjet (prototyping)


SLA (prototyping)


SLS (prototyping)

Sizes

Larger sizes than 1300 x 1100 mm


Medium sizes 1300 x 1100 mm


Modular systems


Small sizes 600 x 800 mm

Cleaning

Methods

High pressure cleaning


Disinfect and sterilise
no data yet...