MaE_64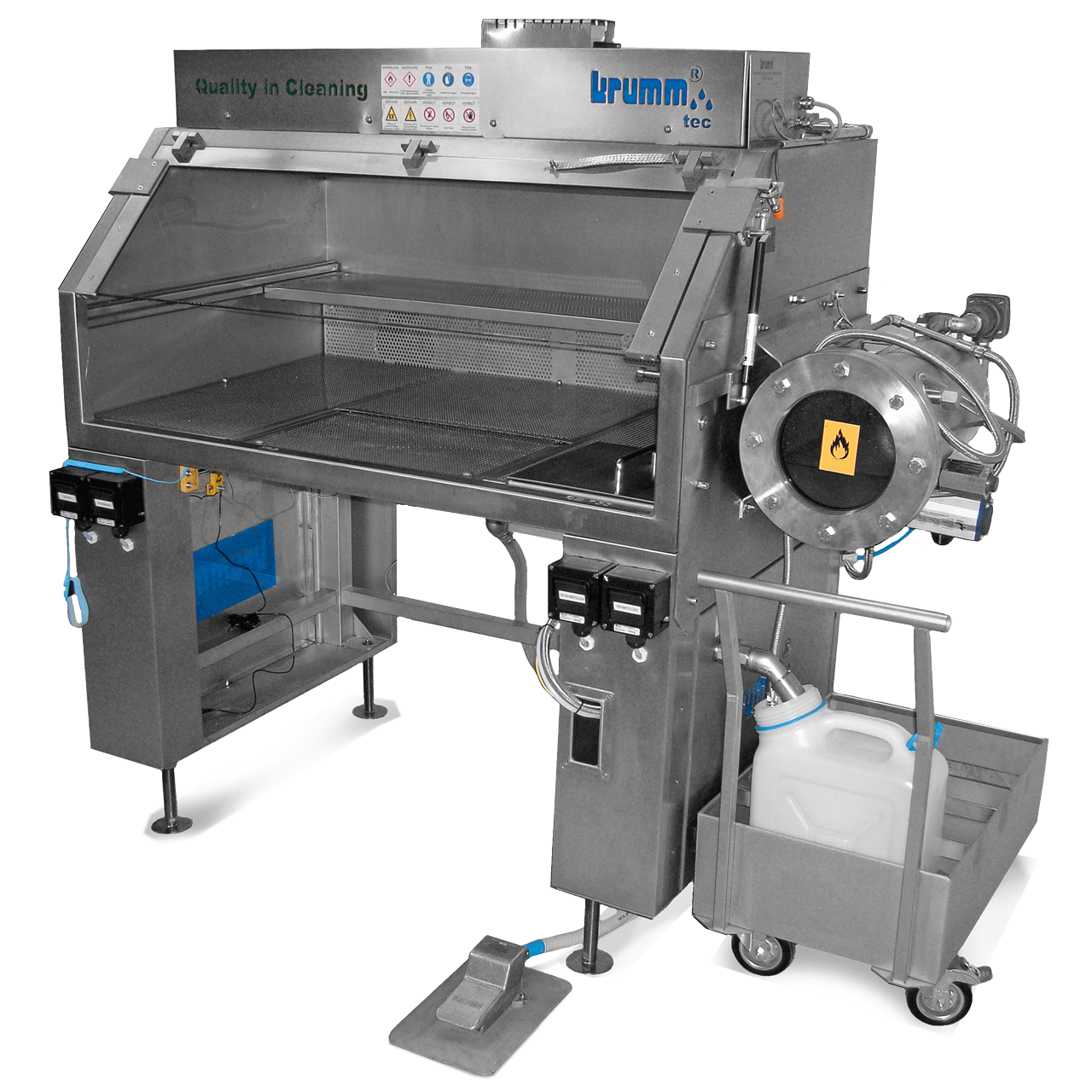 The RKH 1200 VA is a cleaning unit for dissolvents and alcohol especially developed for working while seated.
2 exhaust air fitting for connection exhaust air system by client for vapour of cleaning fluids and vapour of solvents
Air pressure pistol with hose and quick coupling, air pressure connection ½"
Drainage or circulation system with integrated filter technology
Working area with perforated metal rust, easy to assemble
Air pressure double membrane
---
EX-protected
Workpiece material

Electronic components


Metal


Plastics


SLA (prototyping)

Sizes

Medium sizes 1300 x 1100 mm

Cleaning

Methods

Solutions for high pressure cleaning


Solutions for Blasting dry ice and with granulates


Solutions for Degreasing | Derusting | Passivation


Solution for Extraction and filtration

Specifications

Workspace (WxHxD):
1150 x 500 x 800 mm

Load:
100 kg

Tank capacity min./max.:
60 / 150 l

External dimension (WxHxD):
1200 x 2400 x 1200 mm

Workheight min./max.:
710 / 810 mm

Feed:
Hand, fork lift / lifting cart
no data yet...