MaE_55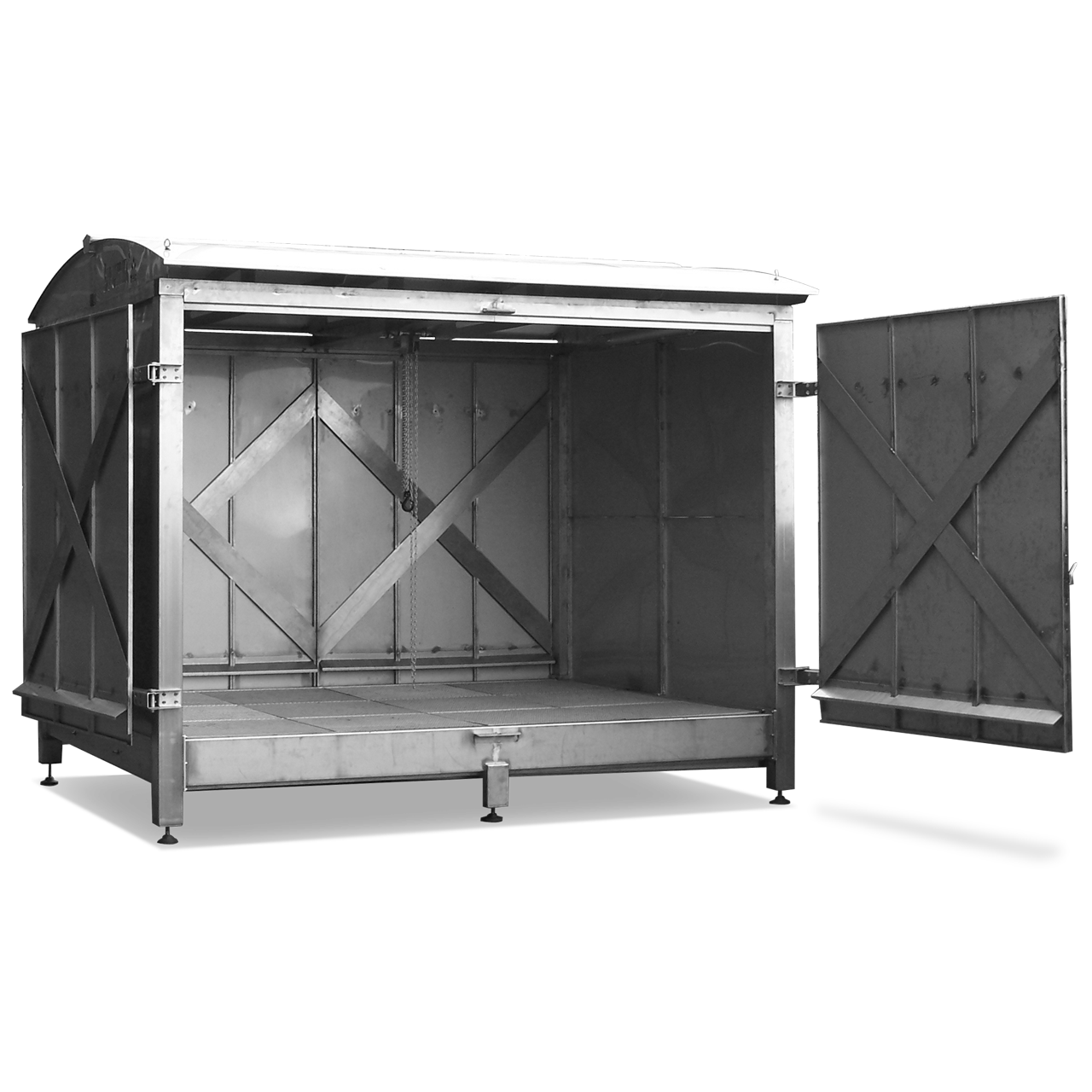 The RK 4000 VA is a high-grade steel plant for large tools.
Plant integrated as a compact assembly, easy removable, transportable with fork lift, fork truck or crane, with component parts and options
Upper stability with profiles for door and girder, made of stainless steel and vacuum construction up to 100 mbar
Door in reinforced construction, with frame left an right, up and down, also the door closure
Mechanic emergency opening
Height variable with adjustable feet
---
EX-protected
Workpiece material

Electronic components


Metal


Plastics

Sizes

Larger sizes than 1300 x 1100 mm

Cleaning

Methods

Solutions for high pressure cleaning


Solutions for Blasting dry ice and with granulates


Solutions for Degreasing | Derusting | Passivation


Solution for Extraction and filtration

Specifications

Workspace (WxHxD):
1750 x 2500 x 1300 mm

Load:
3000 kg

Tank capacity min./max.:
100 / 300 l

External dimension (WxHxD):
1800 x 2600 x 1300 mm

Workheight min./max.:
700 / 1000 mm

Feed:
Fork lift / lifting cart
no data yet...