After a short period of renovation work and conversion phase, Krumm-tec is proud to announce that it finally has a new showroom since the 15th of September. The extensive room, which is located in the same building as the main office, serves not only as a presentation room, but also as a place, where customers and enthusiasts can convince themselves of the quality and efficiency of the Krumm-tec industrial cleaning systems.
As there is a representative selection of the cleaning cabins, various cleaning methods such as air pressure and ultrasonic can be tested there. Furthermore, the room provides space for workshops, where we offer the participants to clean their self-produced 3D-prints with our machines.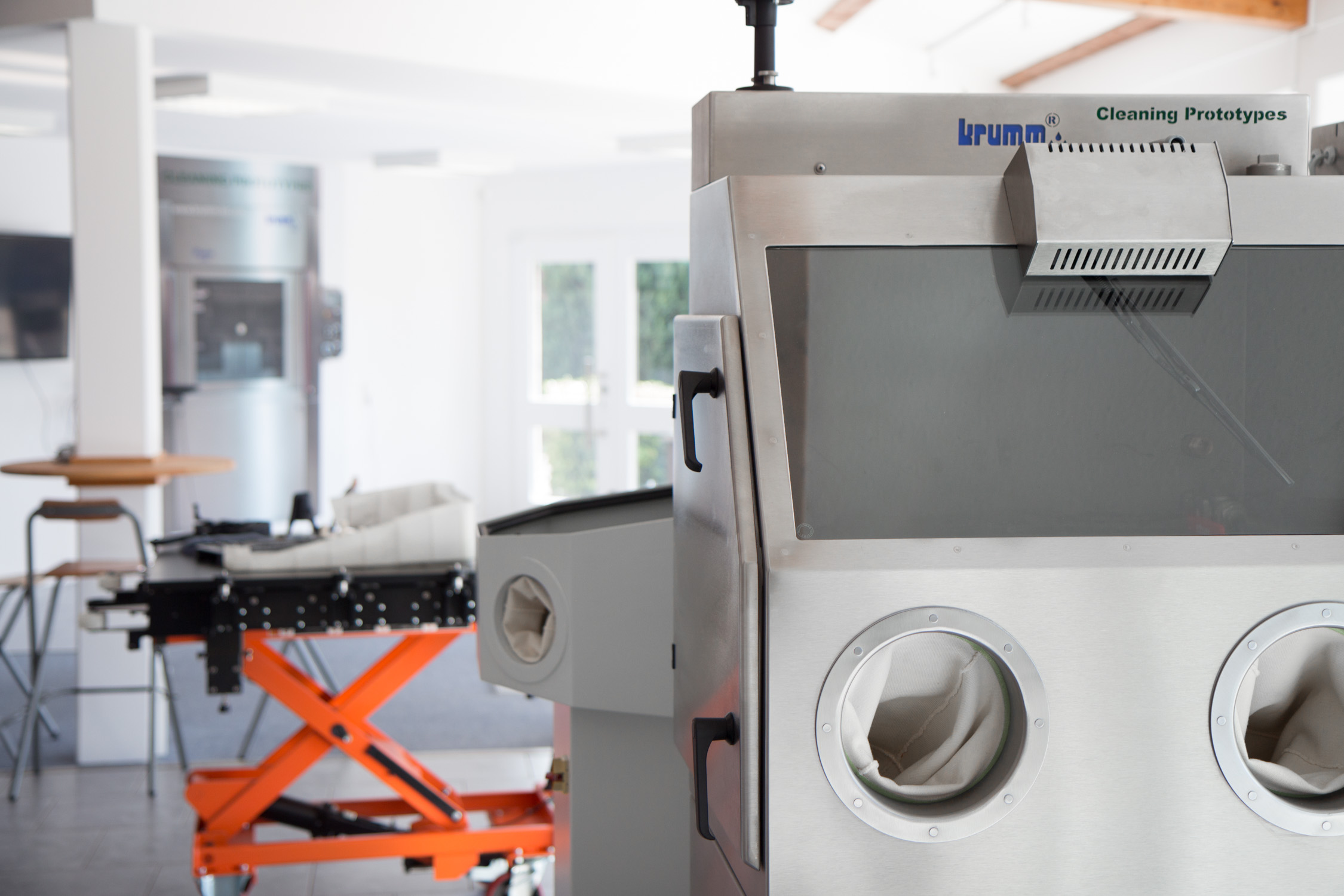 If you are interested in having a guided tour through our presentation room please write us a short request via Mail at info@krumm-tec.com. We are looking forward to your visit!